Galerie photos
Construction du Dio
Les acteurs du dio

SPACE LEGIONS : EXFILTRATION


Voici le début du dio.
Here is the beginning of the dio.


L'idée
,
2 agents viennent de finir leur mission et ils prennent le chemin du retour.

Ils sortent d'un conduit d'aération qui débouche sous un chemin de ronde.

Seul problème, un VIGILANT de la série 2-48-758 veille.


The idea,
2 agents have just finished their mission and they take the road of return.
They go out of an air duct which results under a covered way.
Only problem, a
VIGILANT
of the series 2-48-758 stays up.
Les acteurs :


Le chef de groupe
le second





le VIGILANT







Les lieux :






Maintenant place aux photos :

Now here are photos :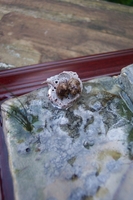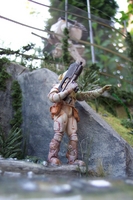 Galerie photos
Construction du Dio
Les acteurs du dio
© LEQUEUX Bruno 2007-2007 © Globetrotter 2007-2007